Tucson Carpet Cleaning, Tile Cleaning, Commercial    
                                       Floor Coating 
When it's time for professional tile and grout cleaning and carpet cleaning in Tucson, your first choice should be Divine Touch Restoration.  They are experts in floor cleaning services, including carpet cleaning, marble cleaning, grout cleaning, ceramic tile cleaning, travertine cleaning and many other surfaces. Their service area includes most zip codes in the city of Tucson.
Professional Carpet Cleaning Services
Divine Touch Restoration provides professional carpet cleaning services for both residential and commercial carpets. We use only the best carpet cleaning materials which are not only effective in removing dirt, grime and bacteria from your carpets, they are also environmentally friendly. When your carpets are cleaned regularly your home is more healthy and your carpets actually last longer saving you money. Learn more >> Carpet Cleaning Service
Commercial Floor Cleaning, ETS 180 Floor Coating (Just Say No To Wax)
Divine Touch offers commercial floor cleaning, floor waxing and healthy floor coatings for homes, commercial  buildings, hospitals and other  heavy traffic locations. Our floor waxing services include stripping, buffing, waxing of any floor surface. Our healthy floor coating product called ETS 180 offers customers a money-saving alternative to regular waxing and stripping.  ETS 180 is a high-gloss, water-based urethane floor finish that has ZERO VOC content (Volatile Organic Compounds) and is proven to inhibit bacteria and mold growth. This floor coating maintains a high-gloss appearance for many months and years with no buffing, burnishing or stripping required saving you hundreds and perhaps thousands of dollars. Learn more >> Floor Waxing & Healthy Floor Coatings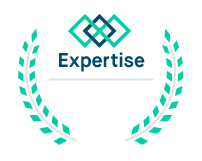 Best Carpet
Cleaners in
Monterey
2018
Photos and Videos
View photographs and videos of our carpet cleaning and stone restoration services. Learn more >> Photos and Videos
Testimonials
Divine Touch Restoration has many satisfied residential and commercial customers from carpet cleaning, stone restoration and more. Learn more >> Testimonials
About Us
Divine Touch Restoration is a locally owned carpet & floor cleaning company. Mike Adams, owner and operator, went to the University of Arizona and is a huge Wildcat fan. Mike and his wife Suzanne recently moved back to Tucson after many years in the Monterey Bay area in California.  Mike does all of the work himself and takes great pride in his work.  Learn more >> About Us
Contact Us
Please contact us today! We offer FREE estimates for  your home or business!  If the job is large enough we also offer free demonstrations.
Carpet Cleaning Tucson /  / Tile Cleaning Tucson / Commercial Floor Cleaning
 Carpet Cleaning Reviews / About Us / Contact Us